Get your Ideas to Reality!
Plastic Product Design and Development Consultants
Welcome to Plastic Junction
Plastic Junction is nothing but your One Stop Solution for all your Plastic Industry Domain Needs.
We are in partner with various
Plastic Industry Experts in Various Fields
Getting in contact with us helps you to reach people into multiple expertize without wasting time in Searching them. We get your things done Hassle free and help you get required Expertise help without delay.
Just write us your requirement through e-mail and our Executive will guide you accordingly.
Your One Step Plastic Solutions
Plastic Product Design
Get your Ideas Designed on CAD/CAM Software.
Analyze the Sustainability of Product Life
Get Structural Analysis for Strength and Durability of your Product on CAM Softwares.
3D Printing your Product Prototype
Get your Product to Life with Rapid Prototyping with 3D Printing and other Methods.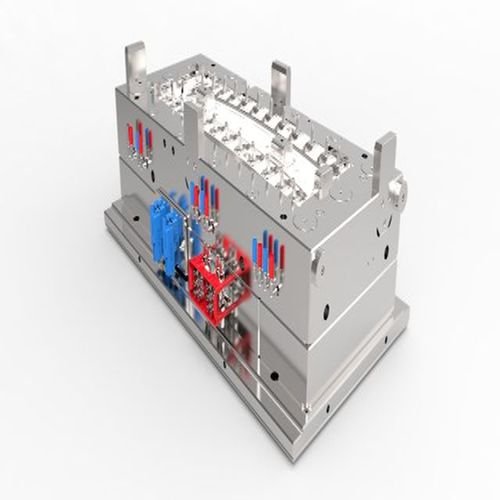 Mold Design
Get your Mold Designed and Tested for Mass Production.
Your Idea about the Product should be such that, it solves the Problem of Masses. This is one of the key requirement while designing your Product.
Get your Idea Validated with our Expert Juries who will understand your Idea, Validate it with the Market Requirements and Surveys, Get you right Analytics and Key Modifications required.
Mechanical Design and Drawings as per required dimensions will be made by our Experts (in case you need assistance with Product Design).
Once the Product Design is Finalized on the Sheets and AutoCAD Drawings, 3D Model on CATIA Software will be made by our In-house Design Experts.
Structural Analysis and Product Durability will be Tested by our ANSYS Dedicated Experts and made sure the Product meets all the requirements.
Once the product is Tested on all the essential Parameters on CAD/CAM Software, 3D Model will be made on the 3D Printing Machine from one of our Trusted Vendor Partners.
"For long time I had an Idea which I am Passionate about but somehow had no one to help me with getting Started. while researching I came across PlasticJunction.com and they helped me not just with Right Guidance but also with their Resources."
"Being a College Student, it is very difficult to Explore the Right Support as we have less connections. Having someone like you makes it easy for Newbies to get Right Knowledge. Thank you Plasticjunction.com" plastic product design course student
"I am a CIPET Student and needed some Practical Knowledge as I am Fresher. I saw Plasticjunction.com on google and asked for Mold Design Concepts. I Understood and now developing my own product for Market."
Ready to Design Your Plastic Product?
Our professional team is here to give your Idea a fresh new life with a superb product design and development service. Contact us today and get a free estimate.
Once we are completed with Plastic Product Design Process. We use 3D Printers for Prototyping. Also, we use CNC Machines to get the Rapid Prototyping out of Plastic Block.
So, Before we get into any Softwares or Hardwares, we thoroughly discuss your Idea with you and Understand your Requirements. Then we Discuss all the required Parameters to meet the requirement of Market. Then our team discuss all the outcomes and make sure the Product is the need of Market before Starting any Process. Once your Idea passes the Idea Verification process, thereafter starts the Plastic Product Design and Development Process. 
Absolutely, We have a Dedicated Team for Plastic Injection Molding Mold Design, Blow Molding Mold Design Specialsits that can make your Mold Design with CATIA and Flow Analysis Softwares. Also, we assist you till the Trail and First Sample Piece as per the Plastic Product Design required.
Our Mission
To be a High-quality Product Design and Development Company in Pune and Committed to Customer Satisfaction.